Monday, August 28th, 2017 at 6:17 pm
Sometime in May 2017 a couple from the Gainesville area contacted us about a denied life insurance claim. The husband was a beneficiary of a $15,000 life insurance policy in which his aunt was the insured. The client's aunt passed away in early 2016. After a claim was submitted for the death benefit, the carrier denied payment of the proceeds and returned about $750.00 in prior premium payments to the client. Obviously, the client was not satisfied.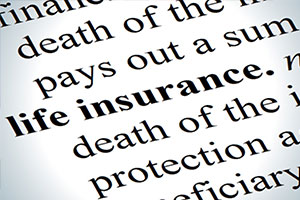 The carrier took the position that the client's aunt failed to fully disclose her medical condition on the application. The aunt had a long history of diabetes and answered "yes" to the question on the application about her chronic diabetic condition. Still, the carrier said her response was not sufficient and that she did not disclose the extent of her diabetes. For instance, the carrier said that the insured did not disclose that she had peripheral neuropathy and diabetic foot ulcers, indicating that she had been actively treated for uncontrolled diabetes.
We initially responded with a detailed letter to the insurance company. We argued to the insurance company that it was wrong in denying the claim because the client's aunt had adequately disclosed her diabetes on the application. We based our position on the factual disclosures on the application itself and Florida case law. We further argued to the carrier that it had a duty to reasonably investigate the insured's health at the time of the application, and that it completely failed to do so.
Within about 3 – 4 weeks, the carrier responded to us and agreed to pay the full amount of the death benefit, plus interest. The client was very pleased and we did not even have to go to court to resolve the claim. Our Firm often handles cases like these where the carrier should have made payment of the death benefit but fails to do so.
If you are in the Gainesville, Ocala or Orlando area and you are in need a life insurance lawyer to resolve your denied claim, please contact our Orlando life insurance lawyer for a free consultation and full evaluation of your claim. You can reach us by phone or email.