Form a Charity in Florida
West Palm Beach Lawyer Incorporates Non-Profits & 501c3 Charities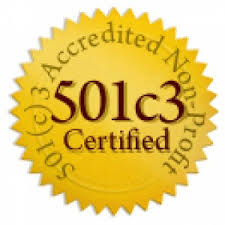 Our firm also specializes in forming non-profits which seek tax exemption as a 501c3 organization. A 501c3 organization, which is generally known as a "charity", is formed for any one or more of the following purposes: charitable, educational, religious, scientific, literary, testing for public safety, fostering amateur sports competition, and/or the prevention of cruelty to children or animals.
Do you want to set up an animal rescue operation?
Do you want to establish a church or religious ministry?
Do you have a passion to help those who are less fortunate?
Setting up a charity involves three basic steps:
Creating your non-profit with the Florida Division of Corporations
Obtaining a Federal Tax Identification Number (EIN)
Applying for tax-exempt status as a 501c3 organization with the Internal Revenue Service
We handle the entire filing process to create your tax-exempt charity from start to finish. Our fee is $650.00. The service includes filing articles of incorporation with the State of Florida, Tax ID Number, bylaws, conflict of interest policy, and preparation of IRS Form 1023. State and IRS application fees are not included in our fee.